'I've Read Your Stuff but I Haven't Heard Your Broadcasts'



Dear Friend of Planet Waves: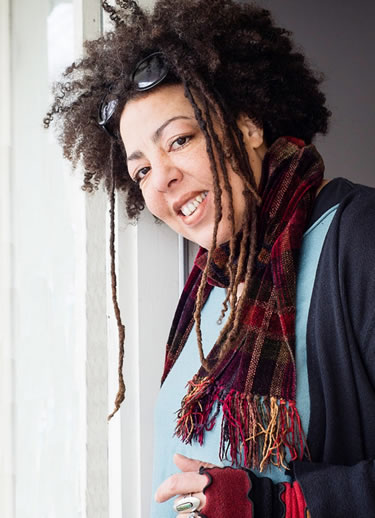 Rachel Marco-Havens, tonight's guest on Planet Waves AM/FM on Radio Kingston.

A friend just said to me today, "I've been reading your stuff for years, but I've never heard one of your broadcasts."

Tonight at 10 pm EST on Radio Kingston is a perfect opportunity. As you may have heard, I've begun a program on Radio Kingston, called Planet Waves AM/FM. This is actual, live radio: broadcast locally, and around the world on the internet.

Tonight my guest will be Rachel Marco-Havens, who you met on Planet Waves FM last year. I'll be reading samples of reader responses to my questions about the #MeToo movement, as well as taking your calls on the air. Please be courageous and call in! I'll announce the number on-air when we're ready to take calls. 

The way to listen is, at the appointed hour, to go to RadioKingston.org and push the play button. That's it; no login, nothing. The show will be archived on Planet Waves FM.

Tonight's music will be provided by The Clash.

Next week, my guest will be Kasia Urbaniak, founder of The Academy training school for women. 

With love,


Planet Waves FM is published each Tuesday evening in Kingston, New York, by Chiron Return, Inc., a 501(c)(3) nonprofit corporation. Host and Producer: Eric Francis Coppolino. Web Developer: Anatoly Ryzhenko. Astrology Editor: Amanda Painter. Astrology Fact Checker: Len Wallick. Copy Editor and Fact Checker: Jessica Keet. Director of Troublemaking: Carol van Strum. Chief Researcher: Cindy Tice Ragusa. Eric's Assistant: Ellen Dockery. Client Services: Amy Elliott. Media Consultant: Andrew Ellis Marshall McLuhan. Music Director: Daniel Sternstein. Bass and Drums: Daniel Grimsland.
---
To unsubscribe, click here. To unsubscribe from all future Planet Waves emails, please write to cs@planetwaves.net
Copyright © 2018 by Chiron Return, Inc. All Rights Reserved. Other copyrights may apply.
Some images used under Fair Use or Creative Commons attribution.