Tonight's Planet Waves FM
The Ultimate Exploration of Sagittarius
Dear Friend and Reader:
Tonight's
Planet Waves FM
[
play episode here
] revisits my 2016 interview with Brent Tully: one of the astronomers responsible for mapping out the supercluster of which the Milky Way -- our home galaxy -- is part. If you've ever wondered why Sagittarians seem a little "extra something," that all relates to the center of our little galaxy -- and the center of the known universe -- both being located in this sign.
Illustration of the Laniakea Supercluster from a Nature video. Tonight we feature an interview with Prof. Brent Tully, the leader of the astronomical team that mapped this out in 2014. See the video here.
Our supercluster (of about 100,000 galaxies) is called Laniakea, and it all leads to this thing I've often referenced, called the Great Attractor.
Watch this brief video
about the Laniakea supercluster to get oriented, and then listen to the program; my interview with Tully makes up the last hour or so of the program (at about 1:28, just after the last song break).
Tully first takes us through what a galaxy is, what a black hole is, what dark matter is -- and then moves on, to the structure of our supercluster. This is a truly fascinating presentation that you will not hear the likes of anyplace else.
It's always a gift when an astronomer is supportive of the work that research astrologers are doing; we have in common a deep curiosity and appreciation for the mysteries of the cosmos.
Planet Waves FM is published by Chiron Return, Inc., a 501(c)(3) nonprofit corporation. 
We are an affiliate of the Pacifica Radio Network
. Please consider 
becoming one of our monthly sponsors
. If you cannot afford to, you are most welcome to share this page and tell people about Planet Waves FM. Thank you to everyone who has supported us so far.
I am open to 
connecting
 with a "major donor" who will help Chiron Return, the nonprofit that publishes the program, with seed funding to help us build our organization and increase our visibility.
Thanks for tuning in.
Lovingly,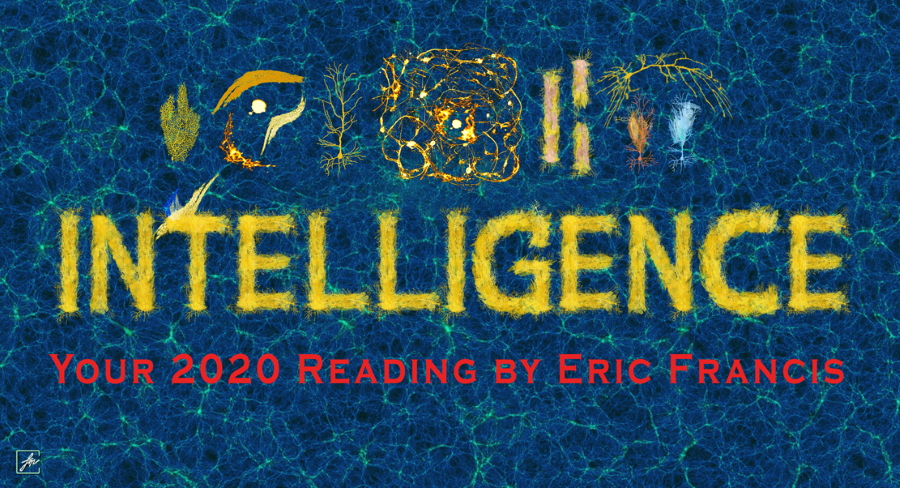 INTELLIGENCE: Landmark Planet Waves Annual Edition
Dear Friend and Reader:
To put it simply, we are in the midst of some unusual astrology — and it's about to dial up rapidly.
Unusual means something different for everyone; how you experience it will depend on your preparation, your density level, and how you respond to circumstances. My role as an astrologer is to help with the preparation aspect of things. This, in turn, can influence how you respond.
For 25 years as an astrologer, my job has been to help people get through challenging transits. Earlier this year, I wrote what I consider to be my landmark annual edition, called INTELLIGENCE.
This reading is an analysis of how the Saturn-Pluto conjunction manifests for each of the signs and rising signs. It's also deeply informed by Chiron in Aries, a placement which offers profound opportunity for growth. Seen one way, INTELLIGENCE is an astrological guide to self-actualization, based on the astrology of our moment.
And it is available now
.
The reading includes extended, chapter-length, book-quality readings. Each of these takes about 12 to 14 hours to prepare, plus a lifetime of experience. Part of why it takes so long is that I am writing in clear, easy to follow language, so you can actually benefit from what I am presenting.
This reading also comes with a review of 2019, in audio format.
The astrology of 2020 is so significant that I have devoted two years to covering it. At the end of the year, I will be releasing
RESPECT, which is a second look at 2020
. This will be in extended audio format with original music. I will get into details that I did not cover in INTELLIGENCE, including the retrogrades of Venus and Mars.
This will be followed up in early spring by RESPECT: An Aquarian Age, a reading for 2021. That will cover Jupiter, Saturn and Pluto in Aquarius for each of the signs — a must-have publication.
The Planet Waves annual edition is an enduring tradition in my life and among my clientele.
I consider it my best astrological work, designed as both an astrological reading and also as a record of the times in which we are living. All 21 prior annual editions remain published and available.
For 2020, you have several purchasing options.
INTELLIGENCE 2020 with a review of 2019 is now $122 for
all 12 signs
, and starts at $44 for
individual signs
. You will have immediate access to the finished website, the recordings and the sign readings as PDFs in both American and European formats.
RESPECT and RESPECT: An Aquarian Age
are available on pre-order for $133 for all 12 signs. The final price will be $222 for all 12 signs. We will keep the $133 price through the Sun's entry into Sagittarius on Nov. 22. NOTE: Backstage Pass holders will remain at the $111 price level.
You may get both annual editions, covering three years, for $166
.
Thank you for your business and for trusting me as your astrologer.
With love,

PS -- You may order by phone by calling (845) 481-5616. If I am here I will answer; if not we will get back to you soon. Thank you again.
---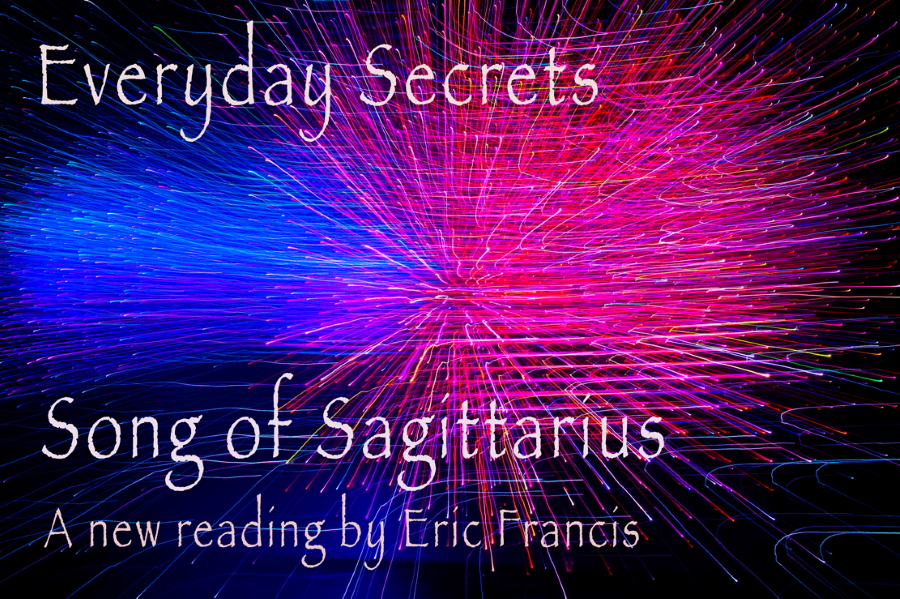 Everyday Secrets: Sagittarius Astrology Studio
Dear Friend and Reader:
The Sagittarius Astrology Studio reading will be published tonight. It covers Jupiter's conjunction to the Galactic Core, a review of Jupiter in Sagittarius and a preview of forthcoming Jupiter in Capricorn. I focus on the Saturn-Pluto conjunction and many other exciting facets of your astrology. My readings are easygoing and easy to follow, and address real-life matters of life, work and relationships.
You may
pre-order here for $44
. Gift purchases welcome.
Thank you for your business.
With love,

---
Planet Waves FM is published Sunday evenings in Kingston, New York, by Chiron Return, Inc., a 501(c)(3) nonprofit corporation. Host and Producer: Eric Francis Coppolino. Web Developer: Anatoly Ryzhenko. Astrology Editor: Amanda Painter. Client Services: Amy Elliott and Victoria Emory. Illustrator: Lanvi Nguyen. Minor Planets Editor: Kirsti Melto. Finance: Andrew Slater. Technical Assistant: Emily Thing. Copy Editor and Fact Checker: Jessica Keet. Media Consultant: Andrew McLuhan. Music Director: Daniel Sternstein. Bass and Drums: Daniel Grimsland. Additional Research, Writing and Opinions: Yuko Katori, Cindy Tice Ragusa and Carol van Strum.
---
To unsubscribe,
click here
. To unsubscribe from all future Planet Waves emails, please write to
cs@planetwaves.net
. © 2019 by Chiron Return, Inc. All Rights Reserved. Other copyrights may apply. Some images used under Fair Use or Creative Commons attribution.
>>